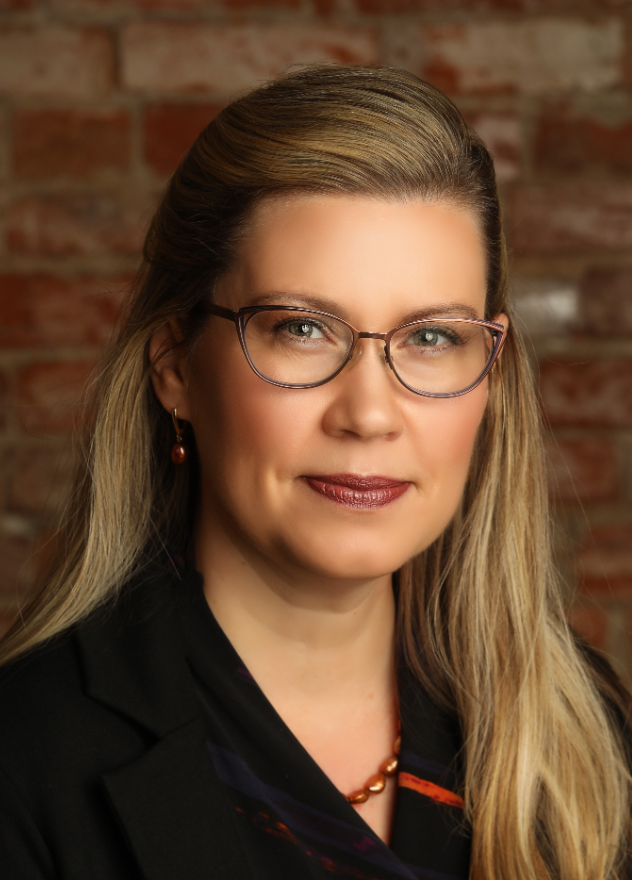 Dawna Daigneault Ed.S., LPC, LCPC, is a specialist in using self-worth within wellness and recovery practices. She is the owner of Zest of Life, LLC, a professional counseling company. Dawna believes in each individuals' ability to engage their resiliency and build self-regulation skills that restore mental and emotional balance. She is the creator of the So Worthy App and Ribbon of Worth website.
Kansas Behavioral Science Regulatory Board
Provider Number 20-001
Instructor: Dawna Daigneault, Ed.S.
This workshop provides participants with a research-based presentation of several contributing facets of burnout and balancing. We will examine the difference between the warning signs of burnout, chronic stress, and compassion fatigue. We will review the impact of stress on the body and mind including, using the Triune Brain model and The Four Stress Responses. Efficacious tools and techniques for rebalancing will be the focus of the second half of this workshop. Participants will create a personal plan using material which culminates in one final exercise. Completing the personalized stress-reducing plan is recommended but not required.
Better Balancing, not Burnout: A proactive approach to managing stress with awareness, purposefulness, and mindfulness. (4 CEU's)
4 hours | Three 10-minute breaks will be provided.
Date: TBD
Section 1. Stress & Strain
Participants will learn about the difference between stress and strain.
Participants will be able to list the top signs of personal strain.
Attendees will learn how to recognize compassion fatigue.
We will highlight important risk factors associated with marginalized groups.
Evaluation of personal strain exercise.
(10 min break)
Section 2. Mind & Body
Participants will learn about the Triune Brain model.
We will discuss the occurrence of maladaptive behaviors.
Participants will be able to list the 3 Psychological Vulnerabilities.
Evaluation of vulnerabilities exercise.
Attendees will be guided through an emotion mapping process.
Evaluation of emotional literacy exercise.
(10 min break)
Section 3. Balancing Better
Participants will be trained in R. Harris Theory of Engagement.
a. They will learn the three aspects of purposeful engagement.
Participants will engage in a breathing exercise developed by Thich Nhat Hahn.
Evaluation of self-awareness exercise.
Attendees will be able to list four styles of meditation practice.
We will discuss the need for special considerations for past trauma.
(10 min break)
A resiliency model will promote simple and gentle introspection.
Two ancient models for gaining better balance will be reviewed.
a. A modernized version of an additional ancient model will be taught as a technique.
Achieving more self-compassion will be discussed as a practice using the six building blocks.
Create a final stress-reducing rebalancing plan.
CONTENT SOURCES:
5 Questions: Philosopher explores warriors' moral anguish. (2015) by Patricia Kime. militarytimes.com
Act Made Simple 2nd Edition (2019) by Russ Harris.
Avoid the Burn (2011) by Susan M. Wilson. apa.org
Being Peace (1988) by Thich Nhat Hanh.
Burnout Symptoms and Treatment (2020) by Elizabeth Scott. verywellmind.com
Cognition, Brain, and Consciousness, (2010). Emotion by B.J. Baar, N.M. Gage.
Compassion Fatigue (2020) by Editorial Team at goodtherapy.org
Delicate (mental) Balancing Acts for a New Year (2021) by Dawna Daigneault. thepitchkc.com
Employee Burnout: Causes and Cures. (2020) gallup.com
High rates of burnout burden lesbian, gay, bisexual medical students. (2021) by Kathleen Meninger. browndailyherald.com
Mindfulness-Based Interventions to Rewire the Brain (workshop) by Jeff Tarrant Ph.D.
Racial/Ethnic Differences in Burnout: a Systemic Review. (2020) by J.A. Lawrence et al.
Journal of Racial and Ethnic Health Disparities. doi.org
Signs of Burnout (2020) by Medical Knowledge Team. ada.com
Stoicism for Beginners (2016) by Gregory Moto.
Stressed or Stressed Out: What if the difference (2005) by Bruce S. McEwen. ncbi.nlm.nih.gov
The Confidence Gap (2011) by Russ Harris.
Section 4. Quiz & Evaluation
The quiz and evaluation are available during the last 30 minutes of this workshop.
Please include your license number in the "additional notes" section during check out to ensure proper CEU credits are provided for completing this workshop.
The location of this workshop is Live-Online and then available online for individual learning.
A link for the course will be sent one week prior to the presentation date.
Certificates will be released upon successful completion of both the class quiz and the course evaluation.