Online classes tailored to your state's requirements. Store your certifications all in one place, access them anytime.
---
(Insert link here that says "click to view classes")
We offer continuing education credits to licensed mental health professionals at an affordable price
Sand Dollar Learning Systems is an approved continuing education provider by the Kansas Behavioral Science Regulatory Board so you can relax knowing that we meet the audit requirements of your licensure.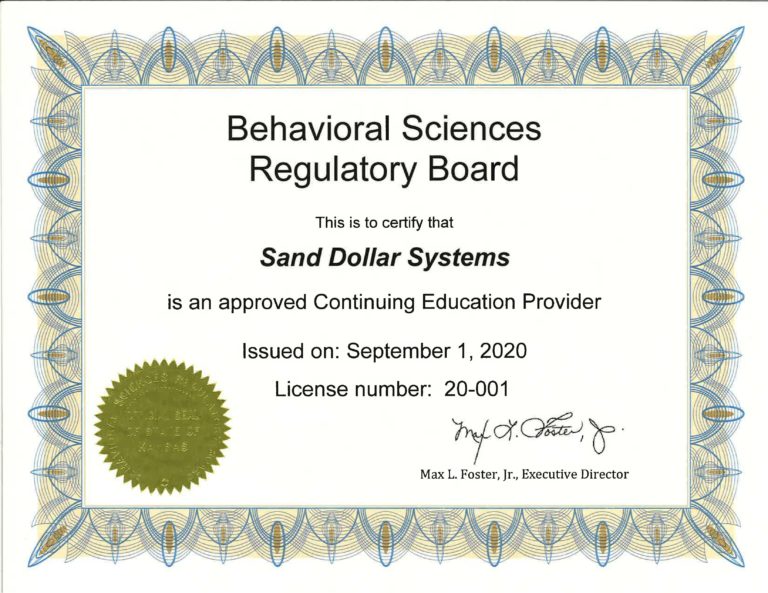 Visit us on Facebook!