Sand Dollar Learning Systems is organized to provide continuing education classes to mental health professionals (as well as other professions). We applied to the Kansas BSRB several months ago and as of September 1st were notified that our application was approved. Yay! Historically, we have offered grantsmanship courses, provided consulting and education to board of directors, and helped individuals structure their nonprofits. As of recently, our focus has been to expand to the various mental health fields and we have qualified instructors that have developed classes to meet the needs.
Our sister organization is the Starfish Project Foundation which is a qualified 501 c 3 non profit organization, housed in Olathe, KS. The Starfish Project is a designated practicum/internship site for social work students. Sand Dollars goal is to continue building our offerings for licensed professionals in Kansas.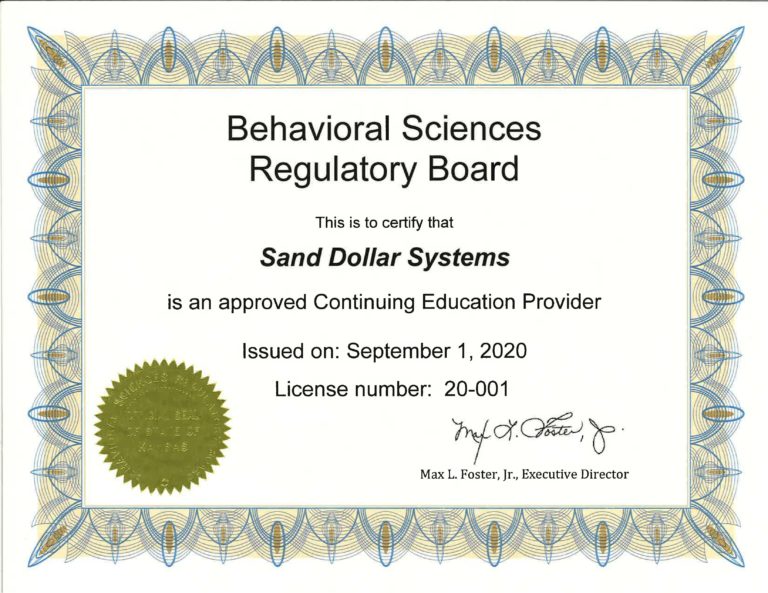 Be sure to opt in below and stay up to date on the latest class schedules.